Newberry Magazine -- May/June 2011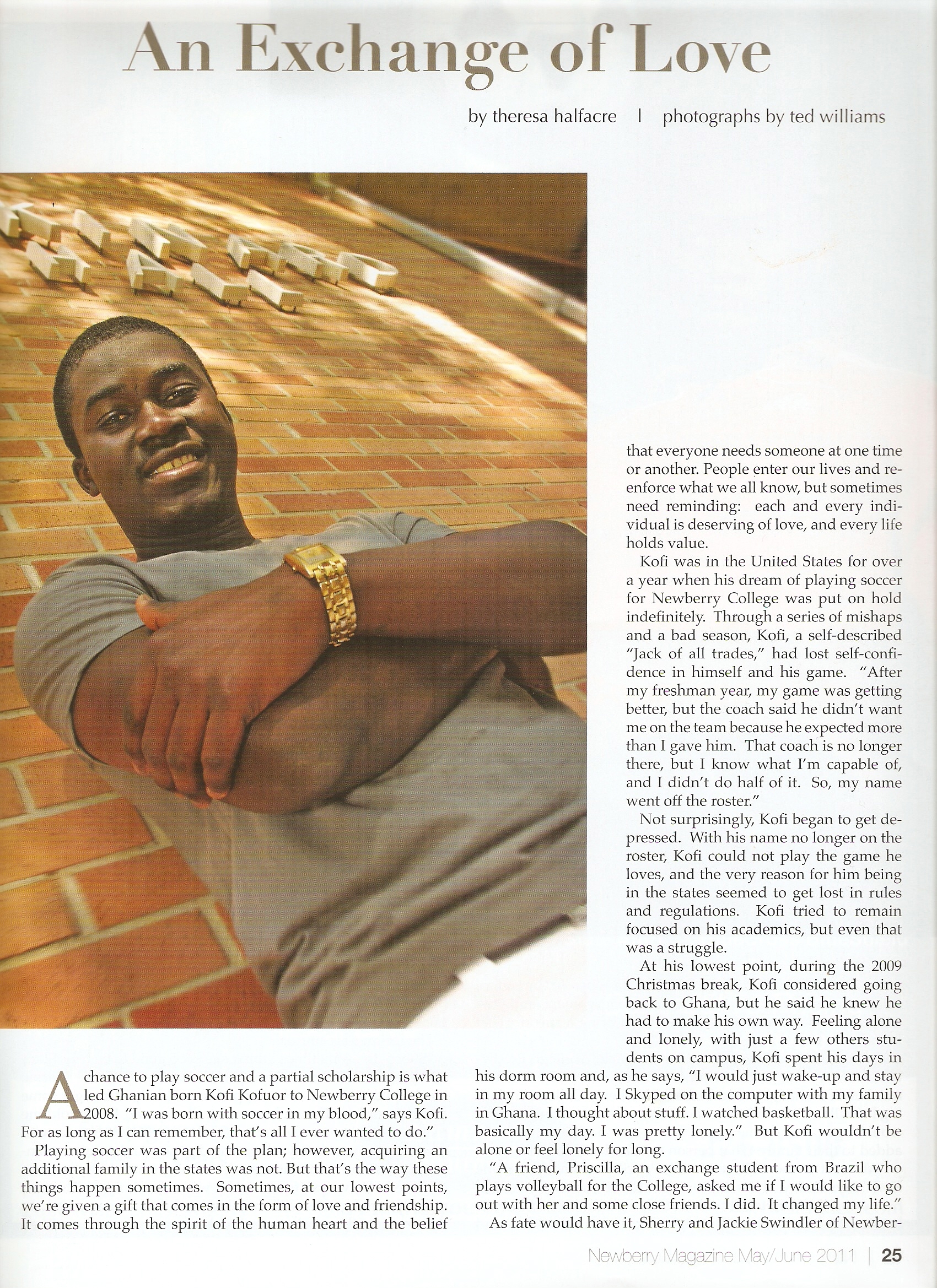 Newberry Magazine January/February 2011 written by theresa halfacre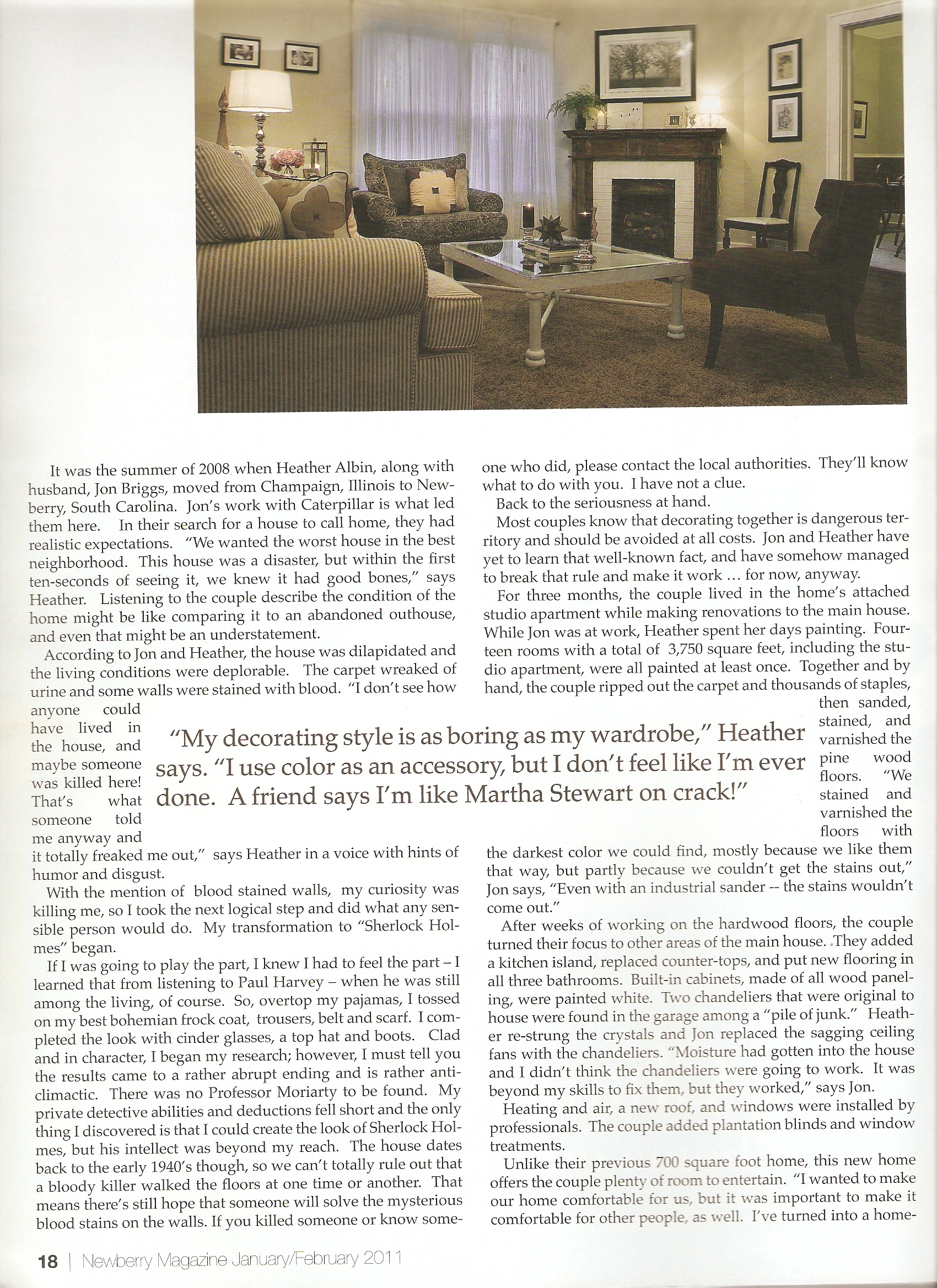 Newberry Magazine November/December 2010 written by theresa halfacre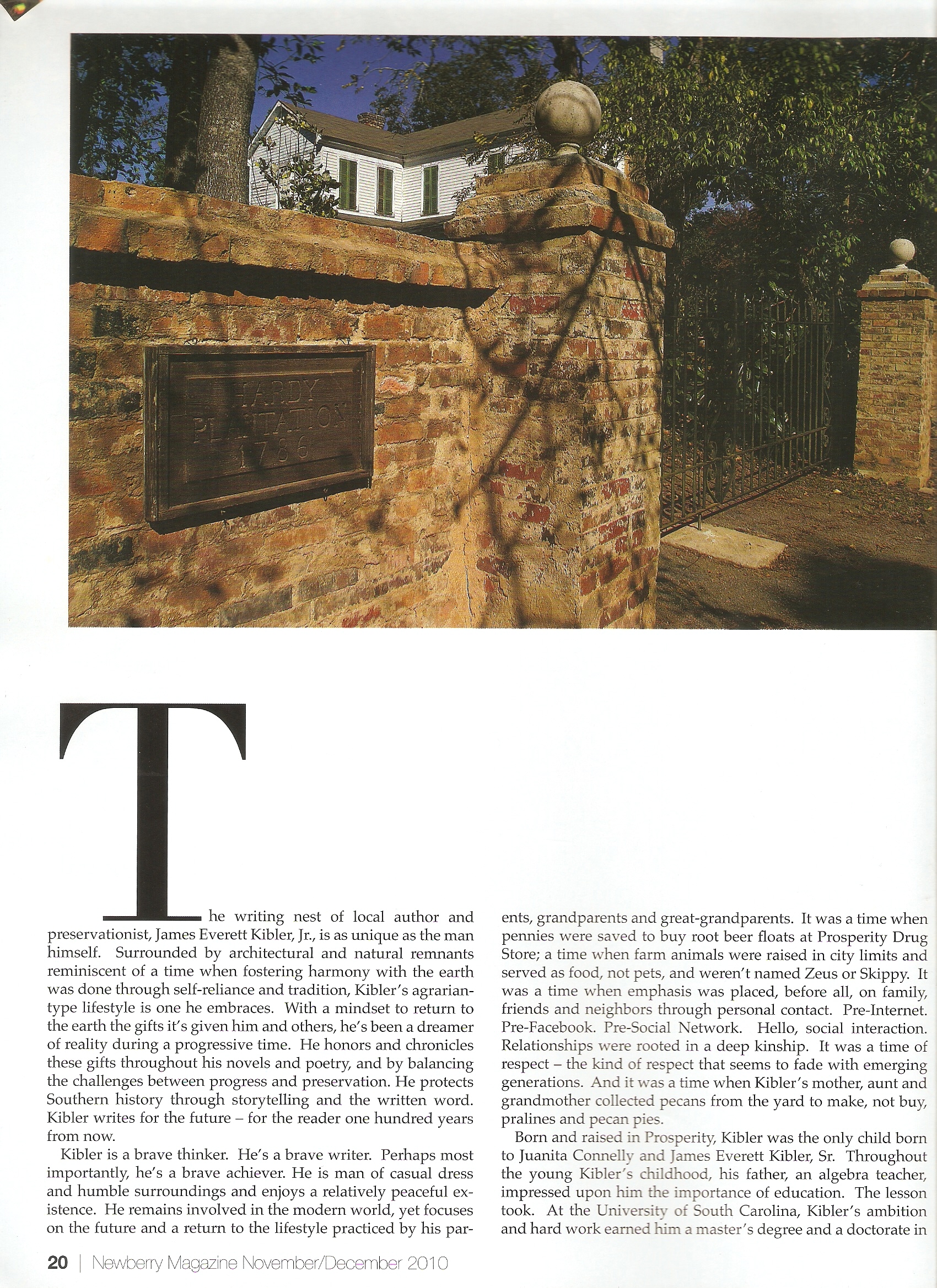 Newberry Magazine, July/August 2010 by theresa halfacre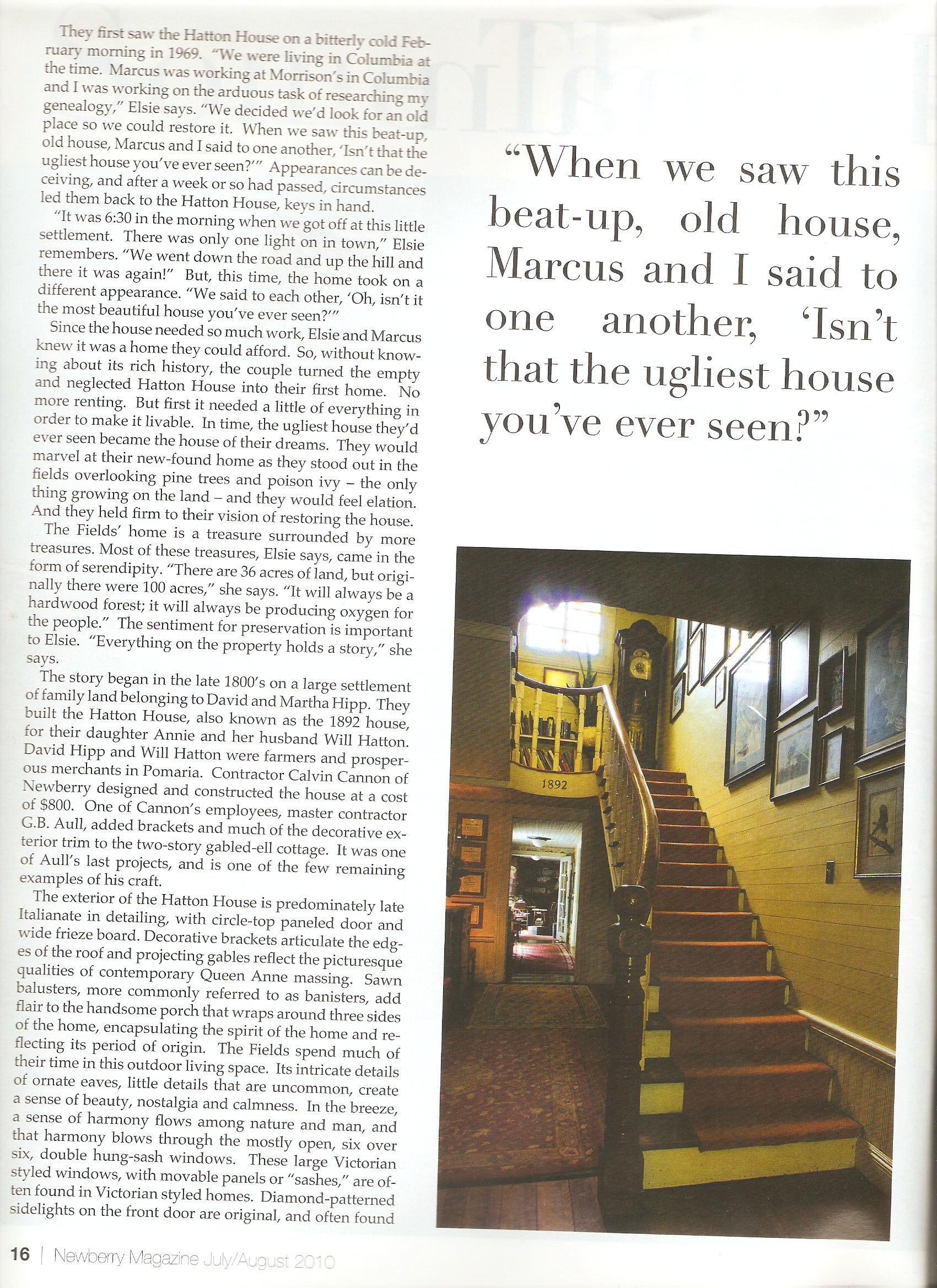 Newberry Magazine, May/June 2010 by theresa halfacre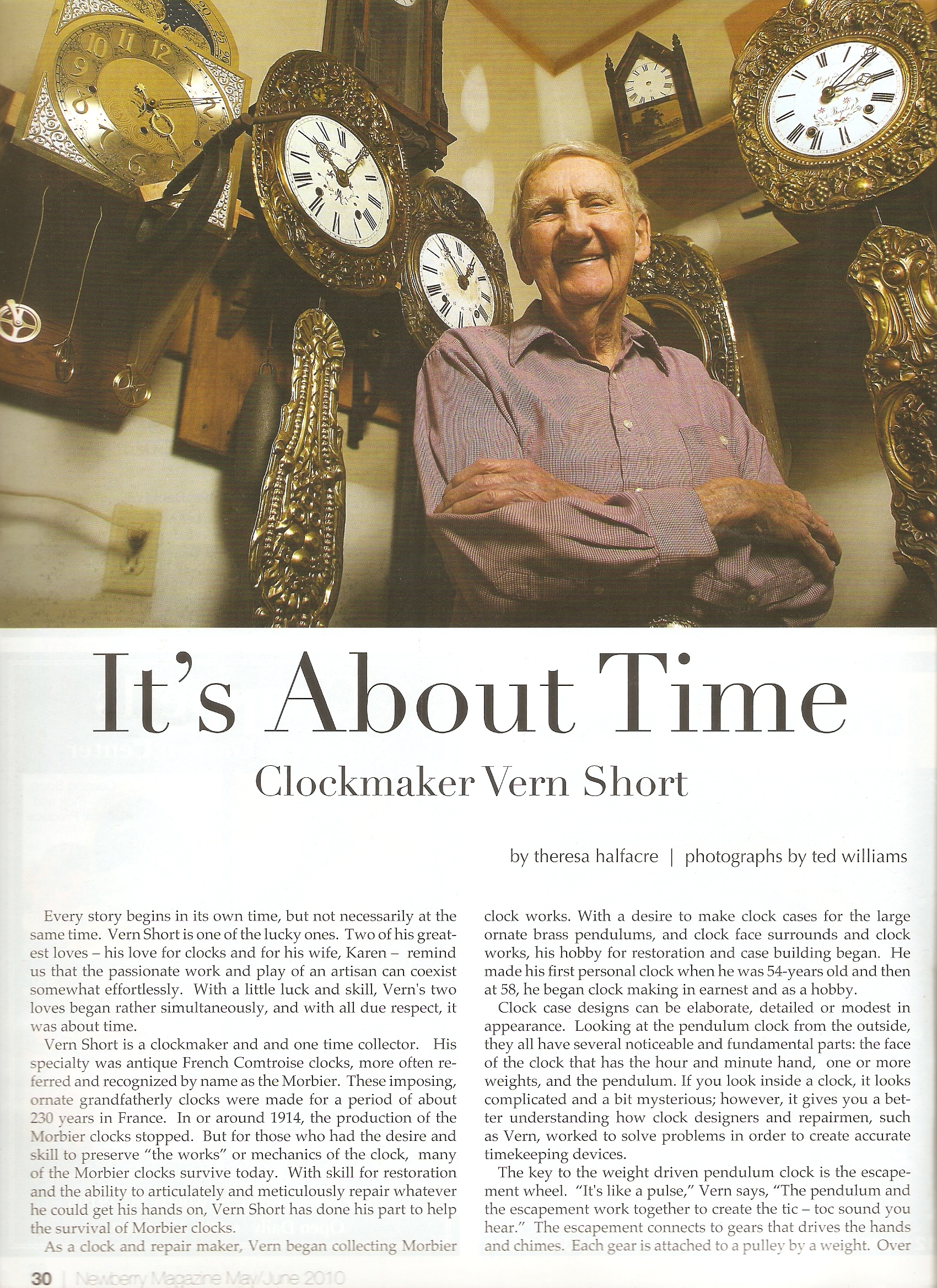 Newberry Magazine May/June 2009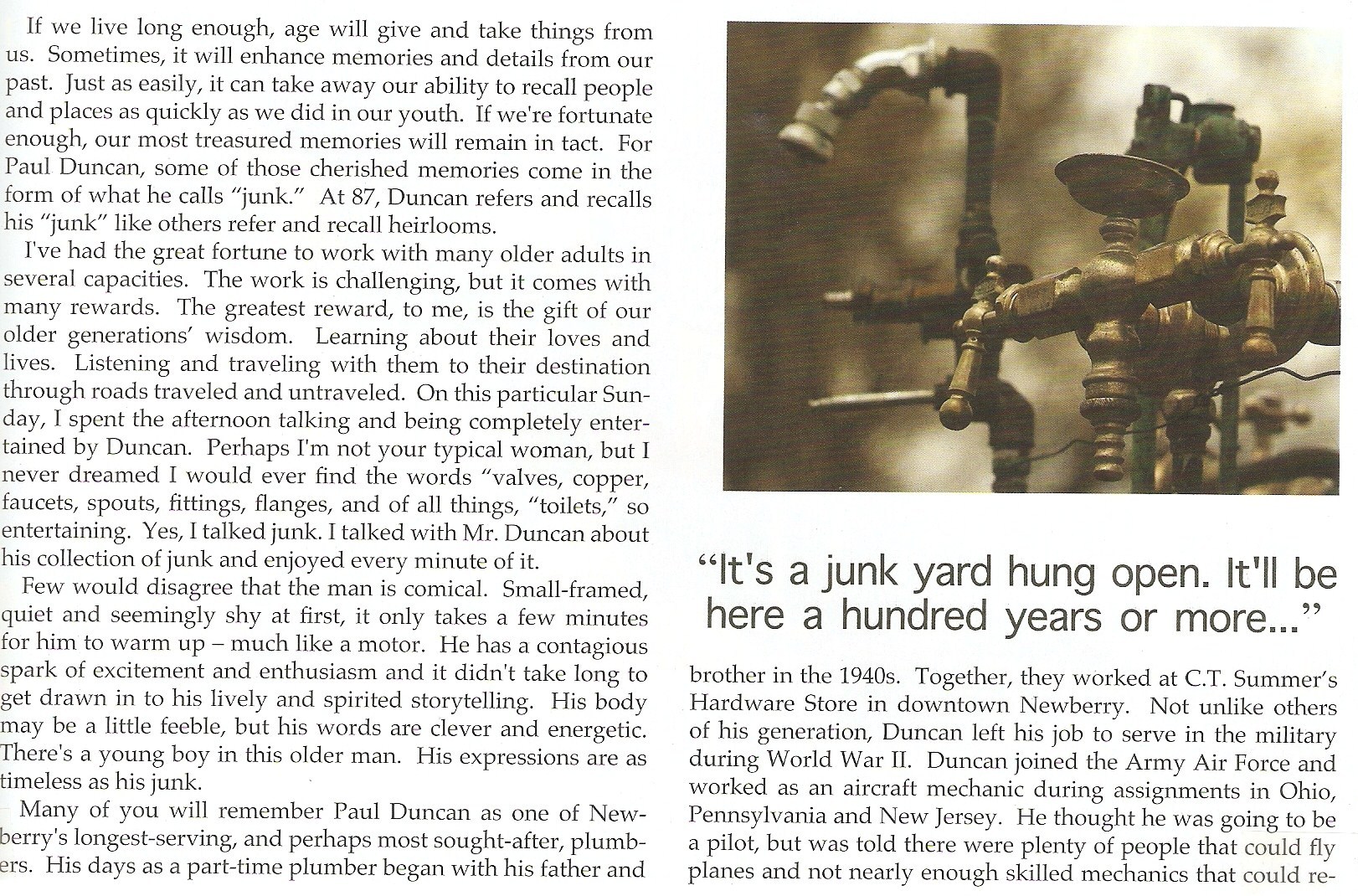 Written for Newberry Magazine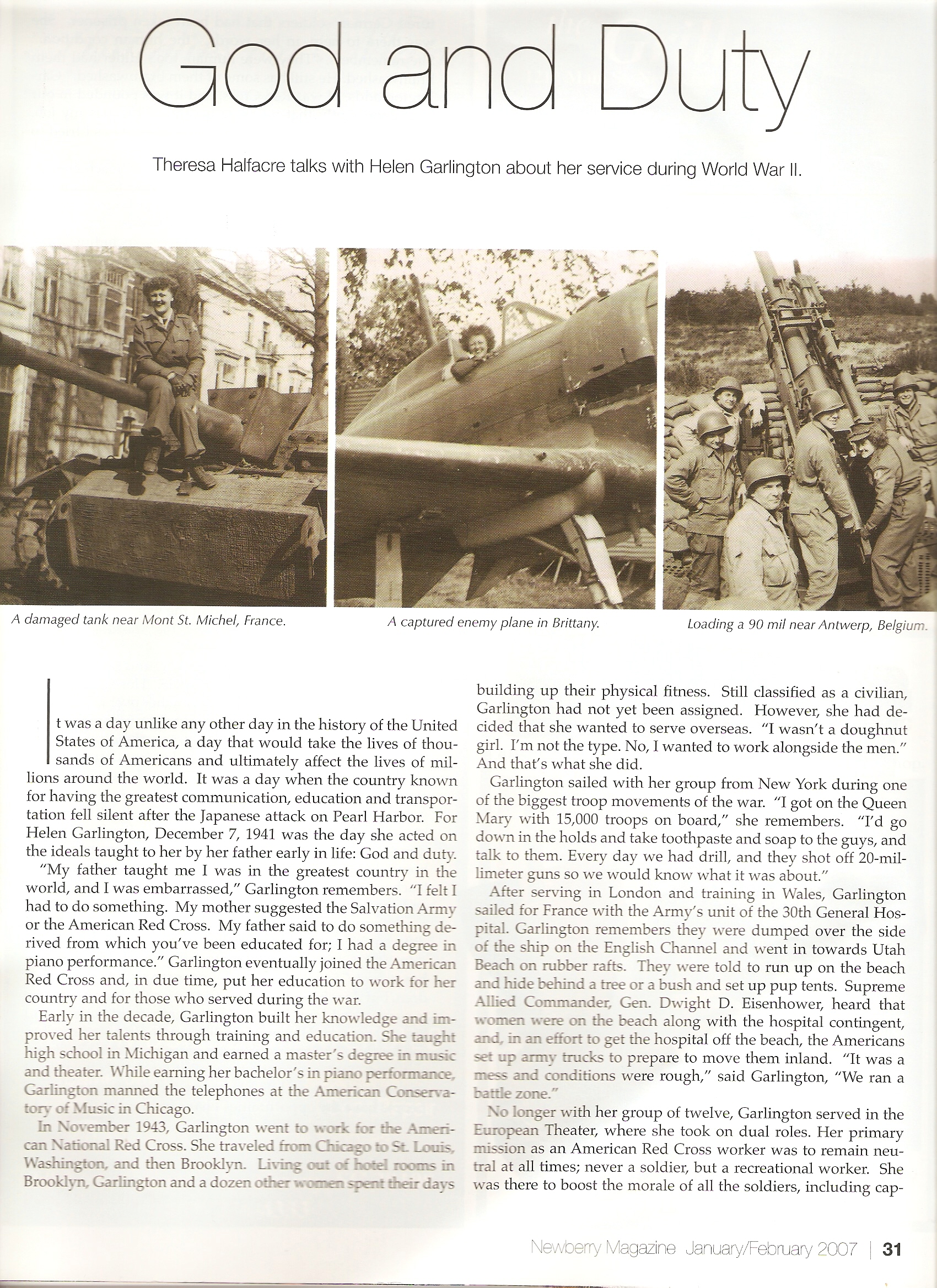 Written for Newberry Magazine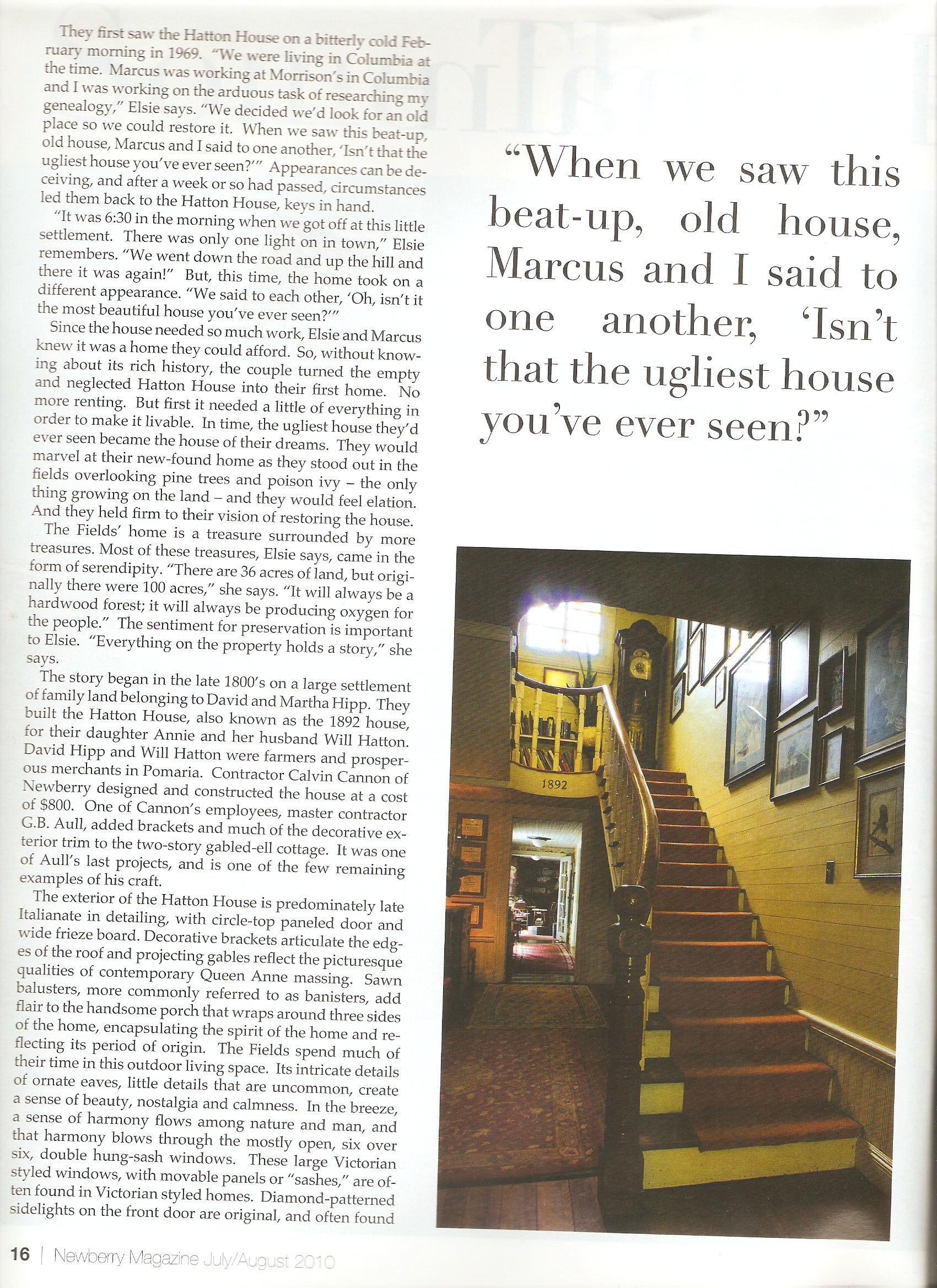 Written for Newberry Magazine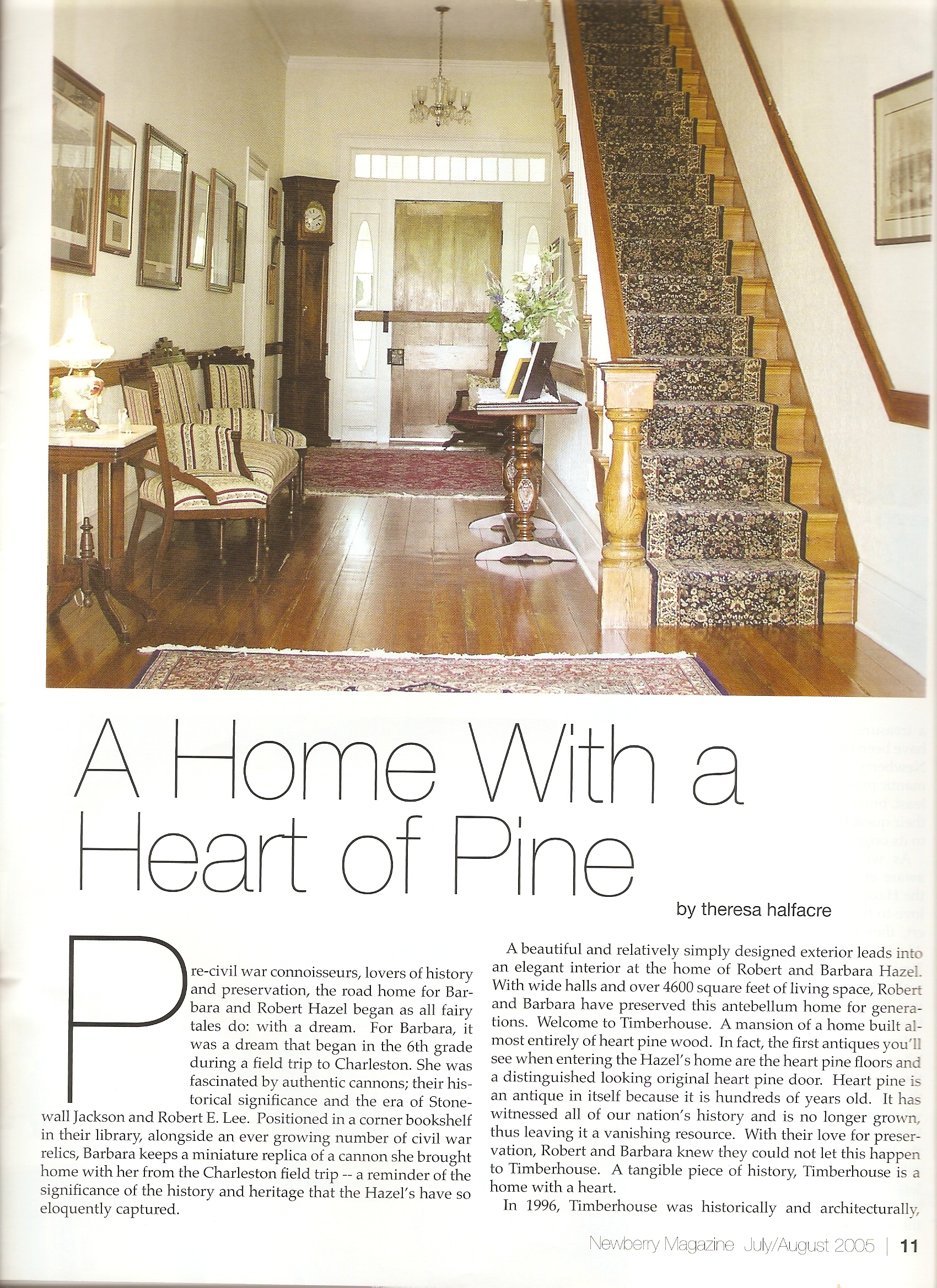 Written for Gift of Life Trust Fund


It started ten years ago. Long before I knew I would ever have a reason to talk with the family, long before I knew I would eventually read the book and long before I would begin my work with Gift of Life Trust Fund. It started in 1994 while listening to the news. Do you remember? You were there.

I remember the nightly news anchor uttering those words; "A seven year old California boy was shot in the head while vacationing in Italy." Those words caught my attention, but why was this particular story newsworthy? Yes, it's news, and sad news at that, but not inconceivable. The very same thing could and does happen on the streets in America. In fact, a drive by shooting is a lot less likely to occur in Italy than in the United States. As Reg Green, Nicholas' father, said in a recent telephone interview, a child being shot in this manner in Italy "was unprecedented." Perhaps this is why it made the headlines in Italy, but why did gain international coverage? Was it the events that followed that made this story so gripping and stunned the world? Do you remember what happened next? Do you remember hearing that the family of Nicholas Green donated Nicholas' organs to save the lives of five Italians and restore sight to two others? His heart. His liver. His pancreatic cells. One kidney. Another kidney. One cornea. Another cornea. The same ethnic race that took the life of Nicholas was now benefiting from his death.

During his short seven years of life, Nicholas became a hero. He is a hero because he was wise beyond his years. He is a hero because he had a zest and love for life that was uncommon for anyone, and especially one so young. Even when he played with his toy soldiers, he invited the Indians to join the cavalry because you see, it was important that everyone cooperate. Everyone must get along and help one another. Nicholas was a cub scout, a Canadian Mountie, Robin Hood and a lover of spaghetti. "Spaghetti please, Spaghetti please. No, sauce, no sauce, just Parmesan cheese," was what he would tell his mother. Perhaps during his seven years, he lived in the perfect world. The perfect world that we all long for – where peace and love prevail and borders are non-existent. Ah, to be in the mind of green-eyed, freckled face Nicholas. What a gift to have this kind of love, loyalty and honor. And as ironic as it sounds, what a gift that seven organ recipients have a vital part of Nicholas. The impact one small boy had on seven individuals and their family is hard to understand. The impact he had on the world is something we will never comprehend.

Do you wonder how the Green family could have done this? Do you wonder how they could give their son's organs to a country that virtually stole his life? There's no need to wonder. They did this because they knew that this is what Nicholas would have wanted. They did this because they knew others should benefit from Nicholas' living organs. They did this because to impugn a country for their child's death would be wrong and contrary to what Nicholas believed in. They knew that Nicholas' body was shell and what remained was a lifetime of memories and lessons to be learned. They did this because it was only right for the soldiers to invite the Indians to join the cavalry and become friends. They knew, just like Nicholas, that we are really not that different. And lastly, they knew Nicholas as a hero and that's what heroes do: save people.

Take a moment and look at the heroes in your town. They may not make national news or even local news, but we see their faces every day. Let's be heroes. We can learn from Nicholas and the Green family. If we can find goodness among tragedies, if can pay tribute to lives lost through car accidents and other unexpected deaths, we hope that it will be that individuals have chosen to be organ and tissue donors. By doing this they will give their gift of life by giving organs that they no longer need, to others who still have a viable chance at life.

As we face a new year together -- with all of its struggles and unmistakable joys – I encourage you to take a moment to learn more about our organization or make a tax-deductible donation to Gift of Life Trust Fund. I encourage you to sign a donor card and let your family and friends know that if the unthinkable happens, you wish to be an organ and tissue donor. You can enhance or save the lives of up to 50 people. The cliché is true: you can't take them with you.

Sign an organ donor card on behalf of Nicholas or someone else that you love. Just be sure to sign one.

For more information, visit the Gift of Life web site at www.giftoflife-sc.org or call toll free at 1.877.277.4866.





Wtitten for Hometown News, September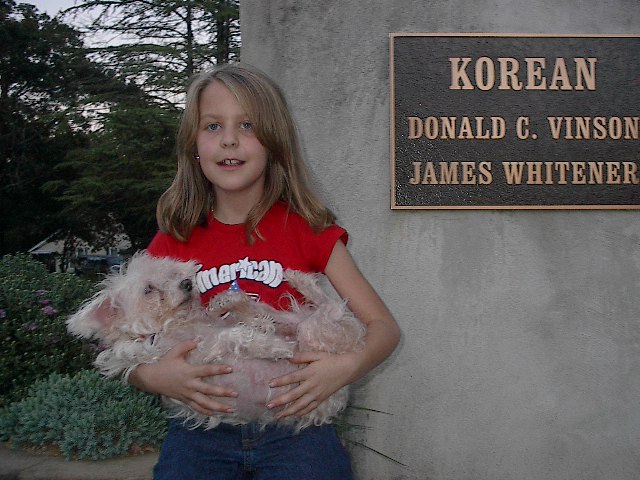 Her name is Amy Andrews. Amy, along with her brother David and her parents, Paula and David, are enjoying a beautiful September Sunday at the walking track. Right off the bat it's clear that Amy has an infectious personality. Without hesitation, Amy sits on a granite block and befriends an obviously frail dog. While holding "Katie," Amy looks down at her and says, "Aw, I'm sorry she has a hurt leg. I wish I could make her feel better." Yes, Katie has a badly injured leg and is 105 years old in dog years, but she still smiles with every wag of her tail. There's someone who believes her life still has purpose.

Amy appears inquisitive as she stands in front of the war memorial that honors our fallen heroes from past wars: WWII, The Korean War, and the Vietnam War. She reads the names of the dead aloud along with the inscription on one memorial. Clearly written on her red, white and blue shirt is the word, "American." It hits me: her interest in the memorials, her American girl shirt. All day long, Amy must have been honoring the anniversary of that grim day four years ago, September 11th, 2001, when our country awoke to a nightmarish war.

Today, we are at another war of sorts. We are in a war of recovery. Some may say that in the aftermath of Katrina, this war of mass confusion and anxiety is partially man made due to the lack of preparation, or the breakdown and de-funding of FEMA, our single source of domestic relief and assistance. Some may simply say it was an act of God and/or nature. Regardless of who or what is to blame, there's no arguing that thousands of people will continue to suffer for years as they come to grips with complete and utter loss.

Search and rescue has now begun for the animals; beloved pets that got lost or left behind during chaos. These pets, however, dogs specifically in this case, are more than just pets. Many of these dogs, similar to the ones we are seeing on newspapers and across our televisions, have willingly been used by Americans to save lives. In Vietnam alone, nearly 4,000 dogs perished in the line of duty. These casualties of war died while serving their handlers and our country. They died from disease. They died because they are indeed man's best friend.

We will remember WWII, The Korean War, Vietnam, September 11th, and other past and present wars. But, let's continue not only to remember the people, let's remember the undying loyalty of their beloved pets, too. Let's remember that they have walked the same trails our heroes walked and served America selflessly through war after war; disaster after disaster. Let's remember that history has proven that these dogs have represented the colors of our flag repeatedly. Let us be reminded that it is time that we return the favor amid devastation of Katrina. Let's look at these pets the same way 8 year-old Amy is looking at Katie: with an expression of love and the hope that somewhere along the Gulf Coast, families are being reunited with their beloved family pets and that one less tear will fall. Let's look at them and treat them like they are worth saving.






Wtritten for Gift of Life Trust Fund/June 2005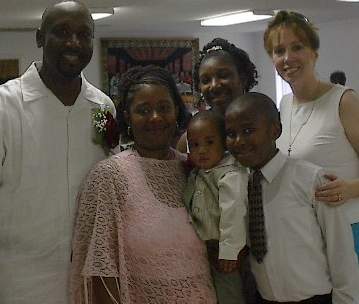 The Butler's are just one in the nearly 700 families in South Carolina who know what it's like for someone they love to be in need of a life saving organ. Meet Calvin Butler, his wife Tonia, and their children Isis, Osiris, and Jahleel.

I've talked with Tonia on the phone several times and I really wanted to meet her and her family in person. We arrange to meet on Thursday, June 2 at 11 a.m. at the office of South Carolina's Gift of Life Trust Fund in downtown Newberry. The Butler's live in Saluda, so it's a short drive for them to Newberry and this will give Calvin a chance to get out and enjoy the day. Calvin doesn't have dialysis on Thursday, so it should be a good day.

The family of five walked into Gift of Life Trust Fund each wearing a smile. No one would know that beneath the smiles there is tremendous physical pain for Calvin and emotional pain for the family. As we talk, I learn more of Calvin's kidney failure and how the doctors made the purely accidental discovery during stomach bypass surgery in February 2004. Calvin awoke to be told his kidney's were functioning at only 30%. An aggressive decline was in motion which led to bleeding ulcers, blood transfusions, and insurmountable pain. According to Calvin, "I had the symptoms for about 4 years, but everyone thought it was due to my weight and high blood pressure, so I had the stomach bypass surgery. I lost over 100 pounds. In March, I could barley walk ten feet before I had to stop and rest. I didn't know what was going on."

That's enough to scare anyone, but imagine being in Calvin's situation: 33 years old, happily married and a loving father to three children. It's enough to make anyone want to live.

"It' scary," said Tonia, "but we have to go through with it and we're going to do it. We'll be okay."

The eldest of the three children, 13 year old Isis, said, "It is kind of scary watching someone you love feel so sick. That's why I'm excited about the fundraiser. I know that it will bring people together for my dad."

The fundraiser Isis is referring to is on Saturday, June 11th at Mount Olive Church in Ninety-Six beginning at 3 p.m. There will be a short program followed by refreshments in the fellowship hall.

Ten year Osiris said, "It's frightening when you don't know what to expect. I think the fundraiser will be fun, though."

I pick up one year old Jaheel and lightheartedly ask him what he thinks about his dad's need for a kidney transplant. He's sitting on my lap and of course I don't expect a response from him, but just the way he looks at his dad gives me more of a response than could ever be expressed through words. It was one of those rare moments when you realize the fragility of life. The importance of life. The passion to live and love and not leave the world without accepting the opportunity to live a healthy life… if given the chance.

One in every eight South Carolinians will develop kidney failure, still statistically speaking, Calvin should be given the chance to receive a life-saving kidney. According to the National Department of Public Safety, highway fatalities in the United Sates for 2004 are projected at 42,800. Multiply that by 50 – the number of lives one person can save or enhance – and you have an astounding 2,140,000 viable organs that are often buried or cremated, thus never giving another a chance at new life. Remember, these numbers are traffic deaths alone; they do not account for death by any other means. If we can find some goodness among these tragedies, if we can pay tribute to lives lost though car accidents and other unexpected deaths, Gift of Life Trust Fund hopes that individuals will choose to become an organ donor.

Being an organ donor is an amazing grace that we are able to give freely. There is no cost to give another person to the opportunity to wake to another sunrise, hear the sounds of birds chirping and rain falling; smell the scented wildflowers or feel the rush of the wind. A quote that Gift of Life Trust Fund often uses is, "The only cost is a little love."

A little love. That's what Tonia Butler is asking for this Saturday. "Just come out and show your support. Be there for Calvin. That means a lot."

I'll be there. Not because I have to; I don't. I'll be there because I want to be there. I'll be there because, for me, having the opportunity to support Calvin, Tonia, Isis, Osiris, and Jahleel is a gift in life, learning and loving.

Lastly, one of my favorite quotes from Helen Keller, "So long as you can sweeten another's pain, life is not in vain."





For my band brother, Tim...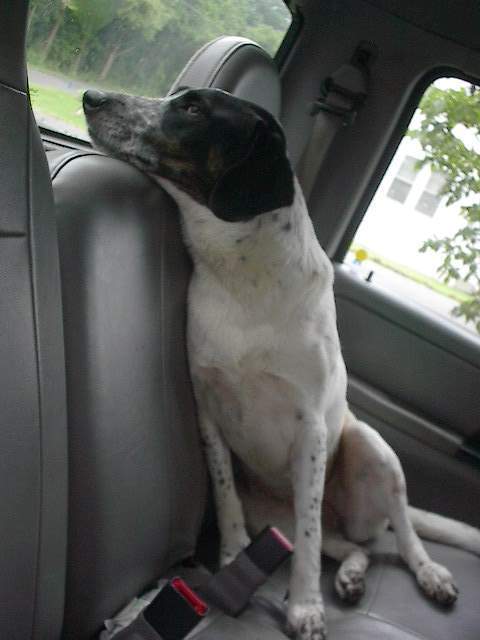 It Was a Wonderful Life

Belle never met a stranger. Her face was just as sweet as her personality, and to her "master", if you will, she was more than just a pet.

She loved to ride in Tim's truck. Once the front door to the truck opened, Belle gracefully jumped inside and quickly got comfortable. She was ready for whatever journey she was about to embark upon. She was ready to look for squirrels or anything that moved and caught her interest. Her pointer markings explained her love for hunting and travel.

Belle was a quick learner. She didn't seek attention any more than any other pet, but she was an attention getter. Her sleek build and ability to do tricks made her touchable and loveable and instantly win hearts. She won the heart of Tim, Becky and their two sons. She was more than their pet. She was, quite simply, the Belle you couldn't help but love. She won my heart with one brief 15-minute encounter.

I met Belle during a weekend of travel with my band brothers, Tim and Jon. We had just finished two days at T-Bones at Lake Wylie and were getting ready to head to a gig for Slice of Island Life somewhere in North Carolina.

Jon and I stopped at Tim's to freshen up the Aerostar Van that my best friend, Carole and I, affectionately refer to as the Buckingham Van. The Buckingham Van was having a rather difficult weekend. Having hauled nearly 1,500 pounds of equipment and people for a third day, her "immune" system and had seen was at an all time low. Every ten to 15 minutes we had to pull over and Jon had to put water in the radiator or anti-freeze in the watchamacallit. It was only a mere 100 degrees outside on this Sunday in July. We didn't really need the AC, but the radiator definitely needed the water. And then, it needed more water, and more water, and more water. The Buckingham Van consumed more water than Lake Wylie.

While the guys loaded the Buckingham Van and prepared it as best as possible for an 8 hour ride from hell, I had the pleasure of romping around with Belle. Tim took a moment to show me some of Belle's fancy tricks. Always handy with a camera, I had to take some shots of this beauty. Tim suggested I take a shot of her in his truck, because after all, this truck had special significance to Belle. She was a sight to behold as she fixated her eyes on Tim. I tried to capture her spirit, but, Belle had too much spirit to capture. Her personality combined with her impeccable behavior, made this challenge an impossible task. She was a lady with sparks of an angel, and it was abundantly clear than she was Tim's angel.

Last Thursday, Tim's beautiful Belle became an angel in the truest sense. Always ready for a little jaunt with a neighboring companion, Belle got out of her large fenced in back yard and went on a quest common for pointers. Their mission, undoubtedly, was to have a little fun, find new scents, make new friends and then head back home. Sadly, Belle's day ended before her mission was complete.

After a day and half of looking for Belle, she was found next to a train near Tim's house. She was a tracker, so her life coming to an end at the tracks seems somewhat fitting. She must have heard the whistle of the train a thousand times over the years.

Perhaps Belle knew her day was coming to an end. Perhaps she was ready to go where all dogs go to dream. Perhaps she decided it was time to board the train and begin a new adventure; to feel the rush of the wind and ride in something a little faster than Tim's truck; Tim only drives around 90 mph and occasionally dozes in and out, so who could blame her for the daring increase of speed? Tim had long ago prepared her to travel at the speed of light. It must have been time for her to find that light at the end of the trail.

We'll never know for sure why Belle's day ended in her death, but one thing we'll always know for certain: Tim, Becky and the boys were not ready to let go of their beloved pet...their angel, Belle.

Now Belle is running above the clouds and watching over her family from the midnight stars. She's doing her favorite tricks and jumping from one trail to another, spotting squirrels on every track, and smiling with every wag of her tail. She hasn't left her family behind; she has simply left them below to be the angel she was born to be. And while there is little comfort in this right now, there is comfort that Tim and his family had pet named Belle whom they loved, and who loved them in return.

For all of her gifts, for all of the times she brought laughter into their lives, and for every tear they shed today as they mourn her physical disappearance, I'm convinced without a doubt, Belle, the angel who got her wings, is closer than any of us will ever realize. She's one step closer to where we all will go one day, and she will sit patiently at the gate, gazing intently at all who pass through, but looking for only four: Tim, Becky and the boys.








GIFT! GIFT!: LOCAL LITTLE CAESARS OWNER MAKES IMPACT ON ORGAN AND TISSUE DONATION AFTER RECEIVING KIDNEY

For Immediate Release: January 31, 2005

Greenville, SC – Bob Johns, owner of 13 Greenville and Pickens County Little Caesars franchises, intends to put his money where his mouth is when it comes to expressing his thanks for the gift of life he received when he got his kidney transplant in April 2004. Beginning February 15, patrons of Johns' Little Caesars locations will be able to purchase the Gift! Gift! Crazy Bread and Crazy Sauce for $1.00, and for each purchase made, Johns will make a $.50 donation to the South Carolina Gift of Life Trust Fund.

Johns, a juvenile diabetes sufferer since the age of 14, faced many health problems throughout his life, but battled through them to mount a highly successful career with his chain of Little Caesars that began with a location on Greenville's Pleasantburg Drive established in 1983. As he reached his early 50s, however, Johns' kidneys began to fail, and he realized that both his family and his enterprise—built to employ several hundred workers—were at stake.

"I knew that I might not live to see my children grow up, but also that if I died, all my employees might be at risk if anything happened to Little Caesars," Johns says today. "With everything I had been through, it was a frightening prospect, and the one thing over which I had no control. I could only wait."

Johns was placed on the waiting list for a donor kidney, and on the third call, three years later, he was given the gift of life. Now, only months later, he has made a full recovery, and is honoring this gift with a vow to help others receive the same second chance that he has been granted.

"I am so thankful to have received this organ, and anything I can do to help advance the cause of organ and tissue donation, I am pleased and proud to do," Johns says. "Hopefully, the customers who have been such great supporters of Little Caesars over the years will be great supporters of this promotion, too, and enable us to raise a lot of money for this important cause."

"Bob is a perfect example of why we need more corporate sponsors to back their commitment to us with dollars. Had he not received his life-saving kidney, one has to wonder what would become of his franchise," says Theresa Halfacre, Marketing and Resource Development Coordinator for the South Carolina Gift of Life Trust Fund (GLTF). "Bob says he's the lucky one, but so is GLTF. From Bob's strength and determination to help promote organ and tissue donation, we will continue to take a leading role as the voice to speak on behalf of the hundreds of South Carolinians awaiting a life-saving organ."

The Little Caesars Gift! Gift! promotion is being managed under the "Buy to Give" brand by Just Right, LLC, a Greenville-based cause-related marketing firm working on behalf of South Carolina Gift of Life Trust Fund. For more information on South Carolina Gift of Life Trust Fund, visit www.giftoflife-sc.org, or call.877.277.4866.

Founded in 2003, Just Right, LLC unites non-profits, consumer products and services,and the media in promotions that deliver deeply discounted or specially offered goods and services to consumers. With each purchase during the promotion, a donation is made back to the participating non-profit all under the theme of a "good deal for a good cause". Vicki Sharif, President and CEO of Just Right, is a licensed professional fundraiser. For more information, contact Cristina Schleifer, Executive Vice President, Just Right, at (864) 272-0285, or by e-mail at cschleifer@justrightllc.com. Visit Just Right on the web at http://www.justrightllc.com




Written for Hometown News/September/Hurricane Katrina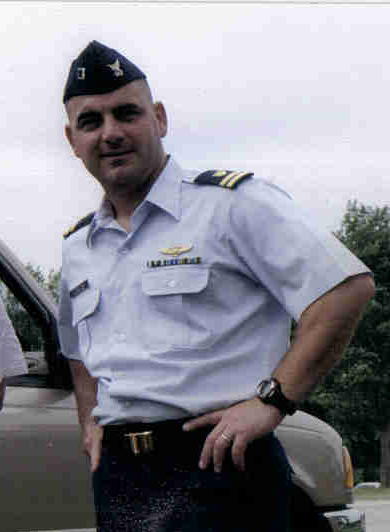 His primary goal for over a week has been to rescue people. People on rooftops, hotels, motels, apartments, cars and those randomly scattered throughout the flooded towns from Gulfport, Mississippi to New Orleans, Louisiana.

Born in Whitmire and a 1989 graduate of Whitmire High, Bill Strikland joined the Coast Guard in 1992. In 1999 he Graduated with a BS in Management/Computer Information Systems Park University and in 2000, Strickland graduated from Coast Guard Officer Candidate School in New London, CT. Since November of 2004 he has served as a Flight Instructor in Mobile, Alabama at the Coast Guard Aviation Training Center (CG/ATC); teaching new Coast Guard pilots how to fly the HH65 Dolphin. Today however, his mission is much different. Today, like everyday for the unforeseeable future, his mission is search and rescue. Today, like every other recent day, Strikland will take flight from Gulfport, Alabama, and go wherever he is needed most along the United States Gulf Coast. He will co-pilot a helicopter for ten to 15 hours a day; he will enter area that is completely unrecognizable and be in constant contact with ground forces such as the Air Force and Army.

Hurricane Katrina, the powerful category 4 Hurricane hit the Louisiana Coast on August 29th, flooding New Orleans and leaving thousands of people along the Gulf Coast homeless, hungry, lost, and dead. According to Strikland, the Coast Guard ATC Mobile was one of the earliest units to respond to Hurricane Katrina. In preparation for land fall ATC ordered all of its aircraft evacuated from Mobile, Alabama and flown to Jacksonville, FL. The night the storm moved North of New Orleans, they flew all the aircraft back to Mobile and began flying missions in Biloxi, Gulfport and New Orleans. Rescue effort have been non-stop from that point. They have conducted many medical evacuations from hospitals and have worked to bring in food and water to the affected areas. All the armed services have equipment and aircraft working non-stop under difficult circumstances. Local EMS, police, and fire departments are also doing all that they can, though many of them have suffered severely from the storm.

The Coast Guard is flying helicopters around the clock looking for the unfortunate victims left stranded in Katrina's wake. Although these helicopters are flying 24/7, Strikland said they have found it easier to locate people in the nighttime hours because many people are waving flashlights in the flooded areas, making them easier to spot. With the aide of night vision goggles, survivors are sometimes easier to locate, but this type of rescue is a two edged sword. No electricity means there is no air traffic control, no lights on towers, and numerous downed power lines, thus, making night rescue conditions extremely dangerous for both the rescue teams and the survivors.

Each helicopter crew has two pilots, a flight mechanic, and a rescue swimmer to hoist survivors -- provided they are non ambulatory. Each bucket used to hoist survivors can only hold up to 600 pounds, making rescues long and tedious. Strickland, who serves as a pilot, said his crew has transported countless survivors, including 150 people trapped on a Days Inn rooftop and an additional 30 people atop another building. Following the rescue, survivors are transported to landing zone and then to taken to shelters.

Strickland reiterated what most people in the United States are saying: the destruction is unreal and unlike anything he has ever seen. According to Strickland, people are nearing the end of their patience. Crowds on the ground have been irate and there has been a lot of looting and random acts of crime. Now that the National Guard has been mobilized, Strikland feels that the additional support will be invaluable to help maintain security, as well as aide in the destruction from Mobile, Alabama to New Orleans, Louisiana.

According to Strickland, throughout all of the devastation and destruction, there have been some good moments. One moment that stands out in his mind is being part of a rescue that involved hoisting a mother and baby from the top of their home. He said he has seen the good side of people in the midst of the madness, "the stuff you don't see on TV." Strickland affirms that most people are grateful. He acknowledges the problems on the ground are widespread, but doesn't feel like these problems are racially motivated, as some reports have suggested. According to Strickland, many of the problems exist because people were unprepared for the seriousness they were certain to encounter as the raging storm approach. Many people opted to try and ride the storm out rather than evacuate.

Strickland said that the Coast Guard will be working the area for months. "It's complete devastation," said Strickland, "The Coast Guard is doing everything we can to alleviate the suffering as much as possible. Some people just don't realize the extent of this disaster. Some people are planning to return to their homes and have no idea that they have no home to return to."

While reports of the devastation of Hurricane Katrina will continue to pour in for months to come, Strickland remains steadfast and focused on his mission of search and rescue. He also reinforces the common thread holding our nation together in the aftermath of this tragedy very simply by saying, "Though many are suffering, hope and courage are winning the day I believe."

Strickland is married to the former Whitney Wardlaw of Simpsonville, SC. They have two sons, John, age 8, and Connor, age 3 and were evacuated as hurricane Katrina approached the Gulf Coast. His parents are Jerry W. Strickland of Whitmire and the late Brenda Ellison.





| Unnofficial Half cont. |

---
| In The House Concerts | Artists and Links | Pictures | Theresa | The Unnofficial Half | Return Home |